It is always fun to see the first fruit of the summer season turn ripe on the tree. George's avid enthusiasm for gardening is something that has rubbed off on the team over the years, and the gleeful swapping of recipes to make the most of our home-grown or locally sourced produce has become something of a tradition.
One of the first fruits to sweeten at this time of year is of course the mighty peach, stimulating dreams of delicious peach cobblers and crumble, ideal for enjoyment with fresh cream or vanilla ice cream on a sunny afternoon.
If you share such visions, this breezy peach crumble recipe certainly won't disappoint. All that is required is a 20cm square dish, ideally a couple of inches deep, or equivalent, a little time to craft your fruity concoction, and the following ingredients.
Topping Ingredients:
Butter, 110g (chilled)
Plain flour, 175g
Caster sugar, 175g
Oats, a handful
Walnuts, a handful
Filling Ingredients:
8 ripe peaches or nectarines, no need to peel or pre-cook
Plain flour, a heaped tablespoon
Lemon juice, a squeeze
Cinnamon, a teaspoon
Caster sugar, 70g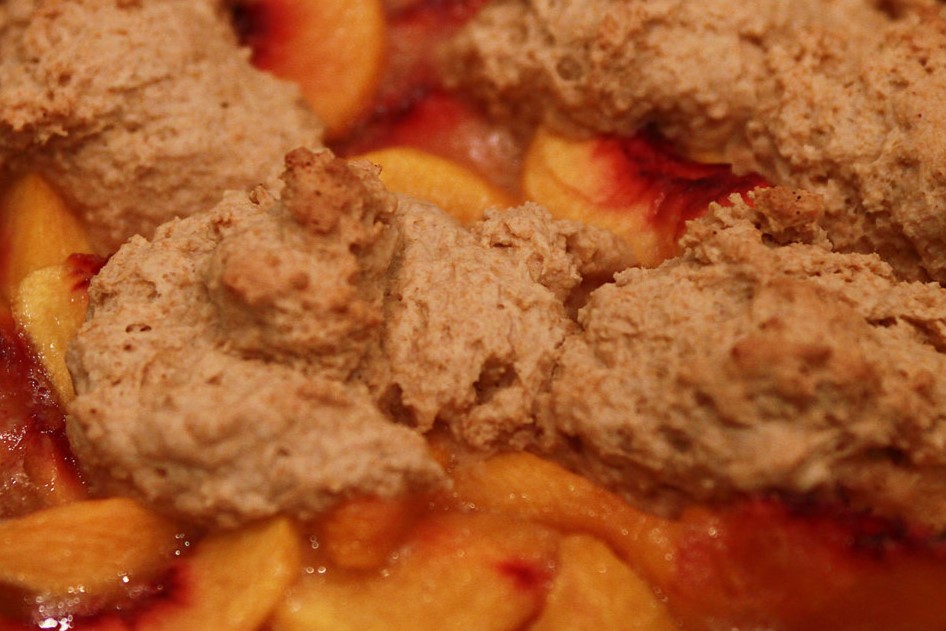 Preparation instructions:
Blitz the topping ingredients in a food processor and set them aside. Next, slice and arrange your fruit in the cooking dish before sprinkling over the other filling ingredients and giving them a quick mix. Finally, add your prepared topping mix and bake for 30 - 45 minutes in a preheated oven (190ºC) until golden brown and enticingly fragrant.
This advantageously quick recipe will reward you with 4 generous portions, ready to serve with something cool and creamy if you wish to, while providing the perfect excuse to bring friends or family together.
If you enjoy this tasty treat and love the idea of receiving exclusive news about our latest projects from time to time, be sure to sign up for the George Robinson Kitchens newsletter below!