The concept of tradition is not new, at George Robinson Kitchens. Tradition informs the methods used to manufacture aesthetically beautiful kitchens and furniture, giving them durability and sustainability at a time when everything that we use, and reuse, become increasingly important.
The Treasures Of Heritage And Tradition
'Dovetails' and 'mortise and tenon' are methods of manufacturing on which George and his team insist, to strengthen and secure drawers, units and over mantles. GRK furniture, which is sometimes traditional in style, sometimes contemporary, creates 'new traditions' in design.
Tradition is inescapable for George. Every day he drives to work past the old Ice Works building in Newlyn, built by his great, great Grandfather Richard Richards Bath in 1887, to house ice imported from Norway. Richards Bath was something of an entrepreneur, establishing a second business in 1888, to supply coal to the Newlyn area, and beyond. His third business interest was that of the export of Pilchards to Italy; the pilchards (often caught off Sennen Cove, and stored in tanks on what is now the Roundhouse car park) were processed and packed for shipment from fish cellars on Gwavas Quay.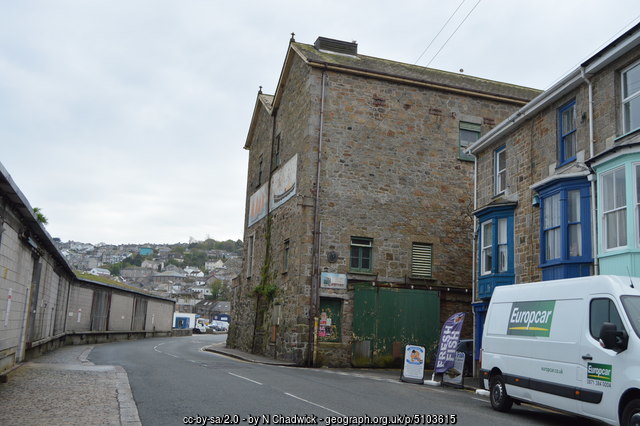 Channelling Traditional Values Within Contemporary Design
The traditional ways in which fish are caught and processed have not changed a great deal over the years, and the importance of this has been well documented in the recent television series 'Cornwall: This Fishing Life', which focussed on, amongst others, Newlyn's present active fishing community and their livelihoods.
Richard Richards Bath passed his successful businesses down the family line, and those that remained were finally sold as a going concern in the early 1970s, the year before George was born. Today, there is talk of converting the Ice Works building into a repository for archive material – open to the public, to keep alive the traditions of Cornwall life, in which George's family have no doubt played their part. Part of the purpose-built coal stores on the Newlyn Coombe now houses the Newlyn Filmhouse – George drives past these on his way to work too.
George feels, rightly, a sense of pride in the fact that family business is still – after 19 years – thriving here in Cornwall. Traditional values? Yes please! Entrepreneurial approach? Most definitely!
Contact George and his team to explore what this perfect marriage of values can provide within your own interior!