There's nothing quite like the turn of a decade to inspire a playful sense of reinvention. For those questing for a new kitchen style to fall in love with, the birch plywood kitchen is waiting to steal your heart! Plywood rounded out 2019 with a dramatic ascent on the interior design scene. Sites such as Pinterest and Houzz are abuzz with excitement as users compile fantastic collections showcasing the birch plywood aesthetic. So, what exactly do you need to know about this hot kitchen look? Let's explore the qualities driving birch plywood kitchen fever. Put yourself firmly in the know with our guide, and confidently embrace this look in your 2020s kitchen remodel!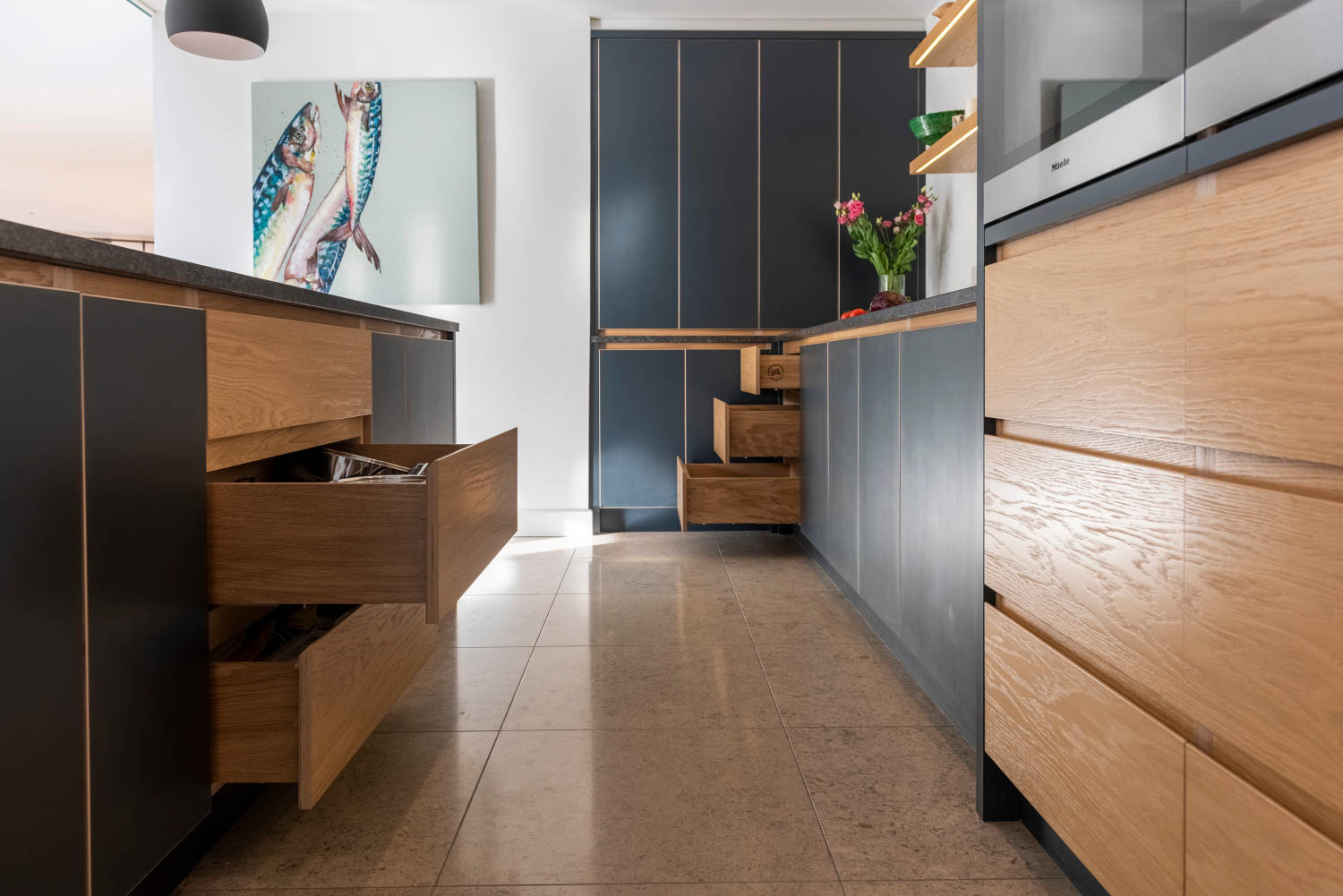 Why We Love The Look
Many are craving something modern, but don't love the ultra-gloss kitchens that seemed to rule the roost for much of the teens. The birch plywood kitchen aesthetic feels like a far more grown-up rebuttal, for modern interiors that feel refined and sophisticated, yet warm and homely. This fresh trend is hugely versatile, combining fantastically with a vast array of materials and design styles. Birch plywood cabinets can be left bare and beautiful, allowing this stunning smooth grain to speak for itself, or finished with any colour scheme that the mind can imagine! The potential for visionary style statements, and truly unique spaces is endless.
A Kitchen That's Ready For Anything
Kitchen's are places where the authentic moments of life happen. A beautiful kitchen needs the strength to not only withstand all the knocks, bumps, and adventures of real everyday living, but also to shine right through them! The high grade birch plywood used in today's stunning kitchen designs is durability defined, and a perfect choice for a kitchen that won't miss a beat in your busy household. We can't get enough of this material because it's so perfectly suited to kitchens that call to be used and enjoyed, from daily meal times to the momentous celebrations that mark the passage of time within a home.
Superb Sustainability Credentials
Our ultra-strong birch plywood is created by building birch veneers, layer by layer, alternating the grain direction by 90 degrees as each one is applied. The opposing grain directions contribute to the impressive fortitude of the finished material, while the use of thin slivers of beautiful birch make the source wood far more sustainable. Rather than calling for the large, mature trees that solid hardwood demands, gorgeously grained plywood allows for exemplary resource management and waste reduction.
Understated, Minimalist, And Yet Playful!
Birch plywood kitchens emit a modest and contemporary air – an effortless kind of cool – that is hard to beat. The material speaks both to authenticity, and gentle rebellion, making it an inspiring addition to any home in need of an upgrade. Birch plywood lends itself perfectly to minimalist design, which is ideal in the kitchen – nobody needs clutter when cooking up a storm! Because of the huge diversity of finishes to be considered, the design process can be an adventure in expression. Birch plywood can be combined with any natural stone, any tile finish, and any colour scheme, pattern, or fabric combination that your heart may desire. Consider it a canvas fit for any purpose, that holds it's own unique personality!
Explore Incredible Design Elements With GRK
The practicality of any kitchen finds it's crown in outstanding functional design. From bi-fold doors to built in storage solutions; from innovative lighting design to the perfect marrying of use and beauty: the bespoke carpentry of George Robinson Kitchens means that your birch plywood kitchen will be a pleasure to experience, every single day. Allow us to design each element around your lifestyle, culinary passions, and what matters most to your household. Explore our portfolio for a breadth of inspiring concepts, or contact us today to explore making your dream birch plywood kitchen a reality!